Mission Statement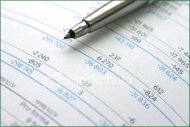 "Document Vault aims to provide quality solutions to an expanding client base throughout the United Kingdom and internationally.
"Document Vault's staff are committed to a high level of service which doesn't stop when a sale has been made or when a job has been completed.
"Document Vault aims to provide a professional approach, developing our relationship with you, the customer."
Chris Wellings
CEO, Document Vault Systems Limited
Contact Us
For further information on any of our products or services please click on the link below.