Data Room Set Up
Document Vault Systems offer same day turnaround for Data Room set up, during which we will perform the following tasks:
Set up a secure domain in a name of your choice from which the Dataroom will be accessed (running 256-bit SSL encryption).
Add all the features such as Information Request Centre and Audit trail which you will have requested and prepare your Dataroom for use
Set up User Groups and Group Permissions defining which folders users can see (based on the information you give us).
Prepare the registration page to which all users will be sent prior to being given access to the Data Room. Users will agree to your terms and conditions of dataroom use, before being assigned usernames and passwords.
Customise the appearance of the Data Room to match your corporate branding.
Adding Documents To Your Data Room
Normally the procedure is as follows:
Prepare an index of documents to be uploaded to the Data Room (you will probably want to do this but we will help you as required).
Scan all documents to your hard disk and convert to PDF (we can quote for this for you if you require).
Upload the documents to the Dataroom. Documents can be uploaded individually or in bulk. All documents added to the Dataroom will be indexed for easy retrieval via online search.
Check the integrity of the Document Tree to make sure it matches your original index and that it is complete.
Sending People To Your Dataroom
We recommend that all users of the Data Room are required to register, agreeing to your Confidentiality Agreement before being given access to the Data Room.
To achieve this we will provide you with a website address to send people to, together with a Pincode which when entered will take them to your Confidentiality Agreement. On agreeing to your terms, they will then be assigned to a user group based on the pincode provided, assigned a username and password and given a link to your Dataroom URL.
Log in details will be sent via email.
For further information about any of our services, call us on 0800 221 0440 for a quick discussion or complete our online form to Request a Quotation.
Request Further Information
Click below to request more information about our virtual data rooms or call Freephone 0808 221 0440 to speak to a member of our team.
Data Room Security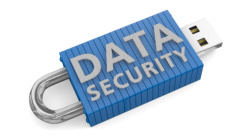 Document Vault's virtual data room solution provides the highest level of control over access to your data.