Corporate Information System Benefits
Document Vault's Corporate Information System offers the following benefits:
It is totally secure, protected by 256-bit SSL encryption, with access by username, password and pin code, so that only authorised personnel can gain entry to the system.
It is available 24/7 for the entire period of the transaction from anywhere in the world.
Multiple parties can use the system at the same time.
There is no need to install special software - all you need is Internet access and a web browser such as Internet Explorer (all recent versions supported).
Sophisticated indexing and search facilities make the system easy to use and navigate, and documents easy to find.
All of these factors help to make the system more efficient, reducing data capture time and overcoming problems of geography, time zones and busy staff.
For further information about any of our services, call us on 0808 221 0440 for a quick discussion or complete our online form to Request a Quotation.
Request Further Information
Click below to request more information about our virtual data rooms or call Freephone 0808 221 0440 to speak to a member of our team.
Data Room Security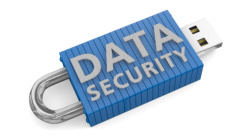 Document Vault's virtual data room solution provides the highest level of control over access to your data.