Virtual Data Rooms & Document Management Systems
Document Vault is a secure web-enabled document management system which allows our clients to share confidential and sensitive data in a secure environment. We have been a leading provider of document management services since 2006. What all our products have in common is that they are secure, using the latest standards of encryption (256-bit), password and pincode protection, and are available for access 24/7, 365 days per year, from anywhere in the world. In addition, our servers are housed in a secure data centre in London with a guaranteed 99.99% uptime.
We offer document management solutions to small, medium and enterprise level organisations. Some of the key features of document management systems which we offer are complete security and access control. Our excellent system allows you to retrieve documents with a simple search function and view the list of documents which individual users have accessed.
Following is a list of some of our services:
Virtual Data Room - aimed at companies involved in Mergers & Acquisitions and the due diligence process.
Document Archive - providing access to historical documents such as employee records, accounts records etc.
Corporate Information System - providing access to company-wide information using document management.
Our core product is the Virtual Data Room, which takes the place of the traditional paper-based data room, a secure facility where multiple parties involved in the due diligence process (lawyers, bankers, accountants and management consultants) can view documents relating to the sale or acquisition of a company prior to making an investment decision about that company.
Find out about our Data Room Benefits.
For further information about our virtual data room solutions, please complete our online form to Request Further Information.
Request Further Information
Click below to request more information about our virtual data rooms or call Freephone 0808 221 0440 to speak to a member of our team.
Data Room Security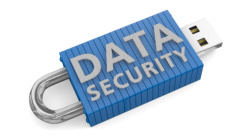 Document Vault's virtual data room solution provides the highest level of control over access to your data.