M&A Data Room Benefits
The Virtual Data Room is a significant advance in managing the due diligence delivery process. It is user friendly, requiring no specialist IT skills, greatly facilitating what traditional has proved to be the most laborious part of an acquisition or disposal. By avoiding unnecessary delays, it can speed up the transaction significantly and, as a by product, create confidence in both parties that due diligence and disclosure have been carried out satisfactorily.
Other benefits include:
The record of documents placed within it can be made to accord precisely with the document list comprised in the draft Disclosure Letter.
Access to up-to-date key transaction documents (Share Purchase Agreement, Tax Deed, etc) which can be placed in the Data Room to enable all parties to view the latest version. Revisions can be made on a real time basis without having to rely on their receipt through other parties, minimising the risks of delay, loss etc.
Simplification of the disclosure process and preparation of the final Disclosure Letter as there are accurate records of "who has seen what and when".
Access to due diligence documents can be controlled and monitored by the Seller, and the documents can be checked by the Buyer, greatly reducing duplication and errors caused by multiple versions of similar documents. Where incorrect or superseded documents have been posted in error, rectification is a simple process which provides certainty and transparency to both parties.
Interested parties can communicate with a lawyer through the Information Request Centre, requesting clarification on any issue which concerns them and receiving a timely reply through the system.
Of particular utility to cross-border transactions where there are different time zones.
There is no need to hire a physical data room nor to transport documents large distances at considerable expense.
It is totally secure, with data encrypted at rest and during transfer (256-bit encryption), with access by username, password and pincode, so that only authorised personnel can gain entry to the system.
All of these factors help to make the due diligence process more efficient, reducing transaction times and overcoming problems of geography, time zones and busy legal staff.
For further information about any of our services, call us on 0800 221 0440 for a quick discussion or complete our online form to Request a Quotation.
Request Further Information
Click below to request more information about our virtual data rooms or call Freephone 0808 221 0440 to speak to a member of our team.
Data Room Security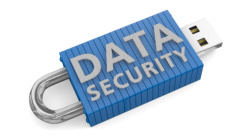 Document Vault's virtual data room solution provides the highest level of control over access to your data.